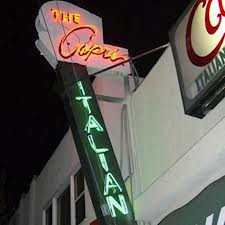 August 25, 2014 | by DFF
DFF Foundation Recaps the 2014 Quarterly Donors
LOS ANGELES – This year has been a stellar one, as many local and nationwide businesses connected with the foundation to donate food and other needed resources to the Middlebrooks Basketball program. Costco, Trader Joes, Smart and Final, Albertsons, Noah's Bagels and Fresh and Easy were just some of the many names that caught the vision and wanted to assist the program in reaching its full potential.
Also donating in a similar manner was Smartpoint Telecommunications in Whitter, CA and great community people. Restaurants also played a significant part in donating their time and experience to the cause. La Serienta in Van Nuys provided ongoing meals and The Capri Restaurant (featured on Food Network) also provided their time and energy to the cause.
The Dunking Frogs Foundation is again calling businesses to action to assist in helping the program provide high quality food for student athletes to fuel both their mind and bodies. For more information, contact us today.